Winter Tour Roundup - Part One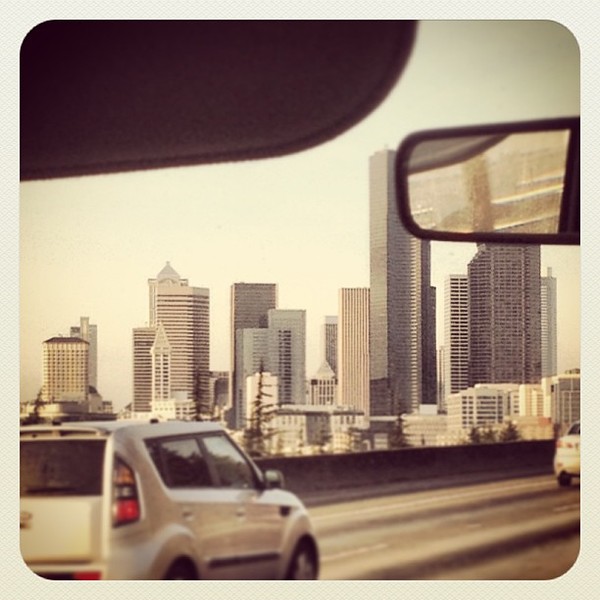 We're back in San Francisco, reunited with friends, loved ones and synthesizers, enjoying a little down time after our first headlining tour of the U.S.! Of course for us, that down time lasted about 2 days, and we're back in the studio working on new songs. But that's the way we like it. We didn't really know what to expect at a lot of the shows, a lot of places we had never played before, and America, you blew us away. Thank you for not snowing so much this time! Though it was…negative six degrees (!!!) in Madison, WI the night of our show.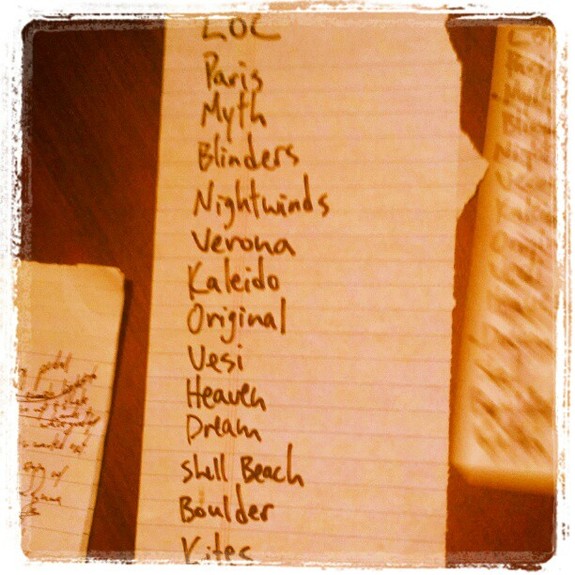 One of the most exciting moments was when we were driving on our way to Portland and heard from the promoter that the Seattle show had just sold out. Then when we got to Portland, that one had sold out as well. We felt like that was a real affirmation from people that they were ready for Geographer. Those two shows, and the following night in Bellingham, were some of the most energetic of the whole tour, likely because we were buzzing off what we were about to do. Portland was the most proficient crowd-surfing catch, the softest landing. Bellingham was the highest drop (I climbed up on top of a speaker on the left side of the stage during Verona, picked out some particularly hearty looking fellows, and jumped on them. I've never been lifted so high, they must spend a lot of time outdoors).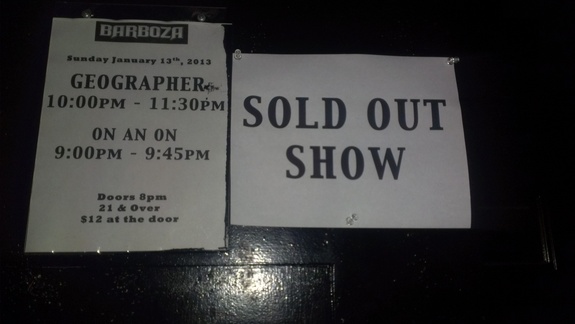 Then began the portion of the tour with the long drives. You know how towns used to crop up because of industries like oil and railroads? We need to have that happen with music to make touring in the midwest easier. But this was our first time headlining, playing 90 minute sets for people, our own show, and we didn't want to skip anyone if we could help it. But that meant no sleeping, lots of coffee, and really feeding off the crowd for our energy -- which turned out to be a pretty good arrangement. In Boise, people rushed the stage after the show to get hugs. One girl almost knocked me down the stairs, and I passed her down the line so I could start the encore. We started it with a song called, "Take the Moonlight," which I've been playing for a few years now, and do with just voice and guitar. It was nice to let the gadgets fade for a song and reminded me a lot of how I started out, playing acoustic songs at open mic nights.
On An On, the band we had supporting us on the tour, is so good. It was a true pleasure to listen to their songs every night, particularly my favorite, The Hunter, and we were thick as thieves by the end. We've been lucky enough to surround ourselves with truly good people who are fun to work with, and On An On fit right into that.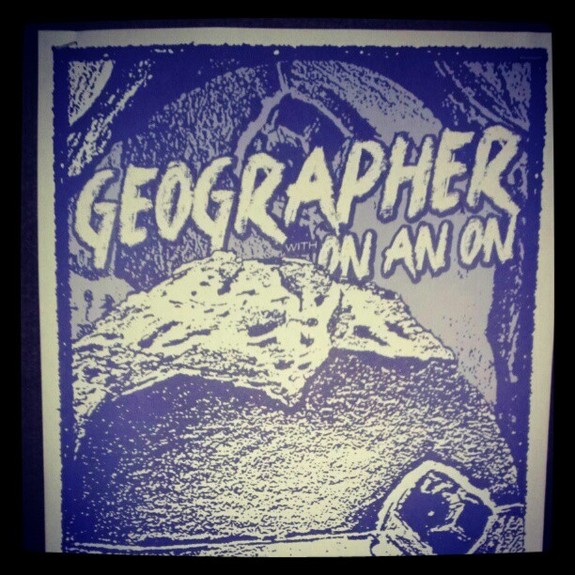 In Chicago we played the Tomorrow Never Knows Festival, and the very talented Family of the Year was main support. Chicago has always been good to us, and we had a great show. Don't crowd surf when you haven't slept for 7 days though. Not my best technique. Got to the hotel room and just passed out, but got up early to do a really cool studio session with Audiotree. The interview was pretty funny. I love any opportunity to tell a large amount of people that we're all alone.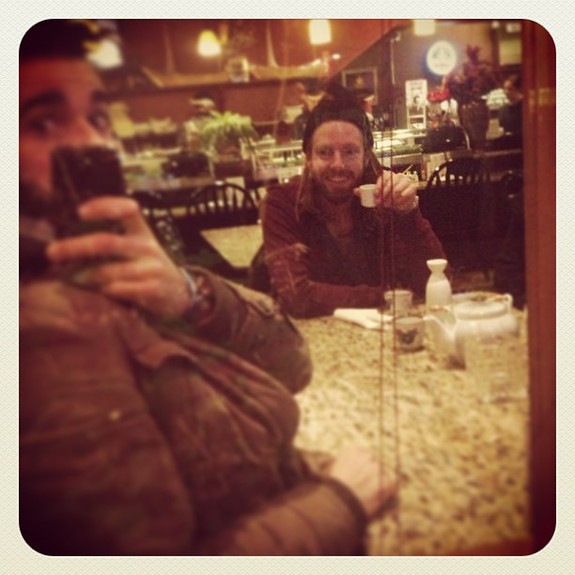 I think it was around this time that we heard we had sold out the Fillmore in San Francisco. When I first moved here about 6 years ago I used to walk around at night in the hills that overlook the city proper, with the Bay Bridge and Market street lit up like a Christmas tree, and I used to say out loud to myself that one day I was going to be a part of that city, that people were going to know my music, that I'd be in those buildings, not outside of them. So for me, selling out the Fillmore was truly achieving a very concrete dream. After the show, after all the gear was packed up, and I was back at my house for a short 6 hours, I took some time to stand out on my back deck and look up at the place I used to walk around to tell Mike Deni of the past that he did it. Thank you San Francisco for taking us into your hearts, and trusting us with your true selves. More on that show and the rest of the tour later…