Winter Tour Roundup - Part Two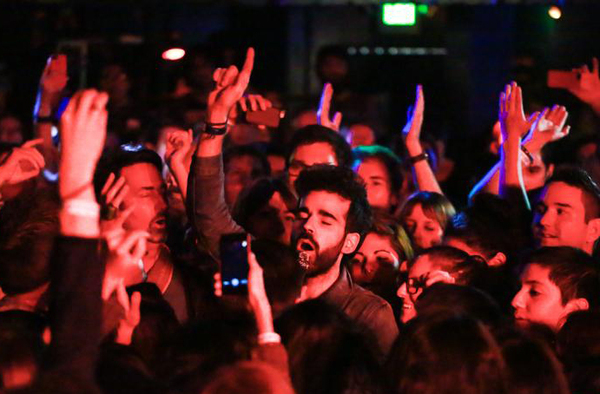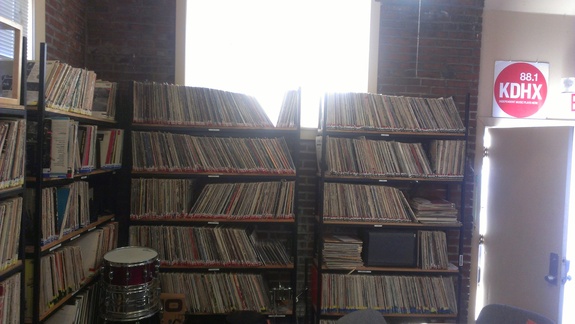 After St. Louis, and a quick radio session at KDHX, we finally had a day off! So we took a Geographer field trip to go see Django Unchained, which I reviewed for Jonk Music here. It was the second time for me, and it had lost none of its power. So after we demoralized ourselves with extreme violence, it was on to Texas. I don't know what it is but we've had some of our weirdest and best experiences in Texas. They are a people of extremes -- a zest for life, ready to get down. Dallas sold out and we had the honor of having Daniel Hart open for us, fresh from partying with celebrities out at Sundance supporting the film Ain't Them Bodies Saints, which he composed the score for. One of the speakers in the venue was blown, and the house engineer almost decapitated our own sound guy with feedback during sound check, but come show time the energy in the room was overwhelming. That's the kind of crowd you dream for, and it was a true joy to play for them.
Someone enjoyed themselves a little too much though, because when I came back out to tear down my gear after everyone was gone, I found my mic cable mangled, and discovered that someone had ripped my microphone out of it for a keep sake. Kind of an expensive keepsake!! Come to the merch table for a hug or a guitar pick next time. Luckily the rest of the venues on the tour had a mic for us to borrow for the remaining shows.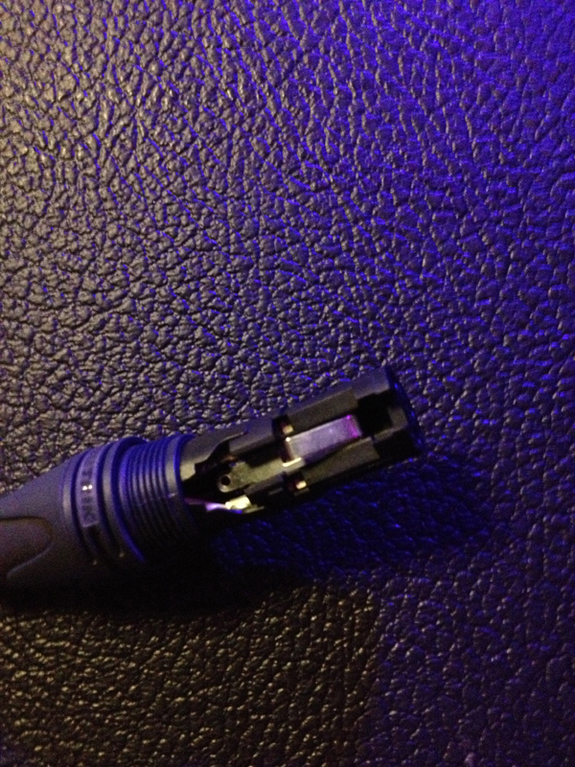 Didn't have too much time to be bummed out about that though, because then we went to AUSTIN, the jewel of the south, the oasis in the desert. Last time we were on tour we couldn't didn't get a show at ACL because they weren't sure how many people we could get out to a show. This time through we booked at the Mohawk on the indoor stage.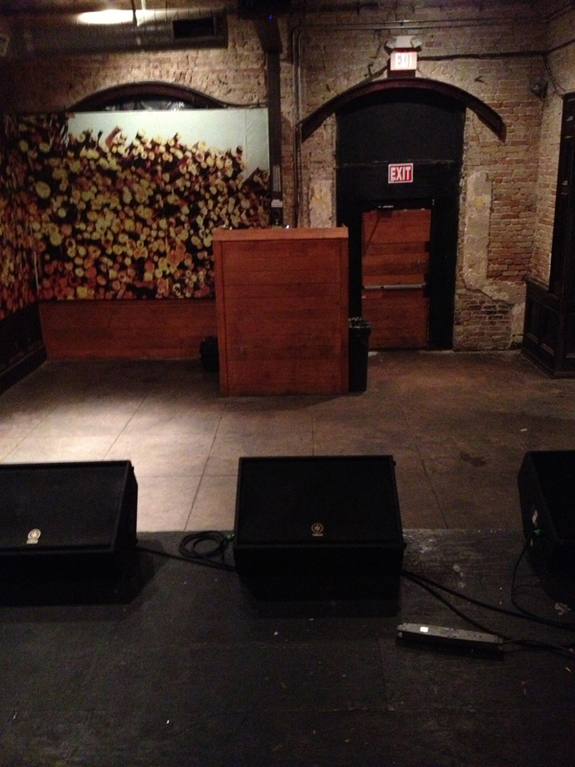 The show sold out a few days after it went on sale, and we thought, great, a sold out show in Austin, can't wait. But the venue moved the show to the outdoor stage, which seats 800 - 900 people, and we were excited that more people could come to the show, but worried that it would be half full, and not as exciting as a tiny, cramped, sweaty room. But when we showed up to Austin, the stage manager Josh (who was a total badass by the way) told us that he only had a few tickets left and there was a line out the door. Austin! Fucking yeah. Looking out at all those people in the open air, the balcony and the packed area in front of the stage, people on all sides, some dude yelling at me cause he saw me at dinner asking me how my fish tacos were between every song (they were chicken, is how they were), it was an amazing show.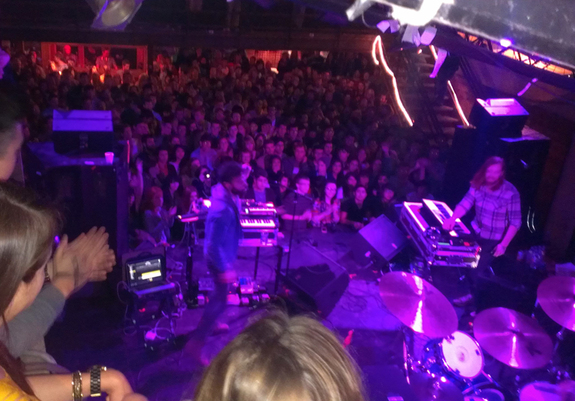 We gave you our all Austin, cause you always give us yours. Also -- Eric Clapton was playing right down the street! Love it there. Then it was a short trip though New Mexico, where, oh yes, of course, why not pull us over for no reason -- wouldn't be a tour without it. Phoenix was an extremely pleasant surprise – another sold out show. One of the most attentive crowds of the whole tour, you guys won my heart. Then San Diego, they love to party, and finally we were en route to San Francisco. So excited I couldn't sleep the night before.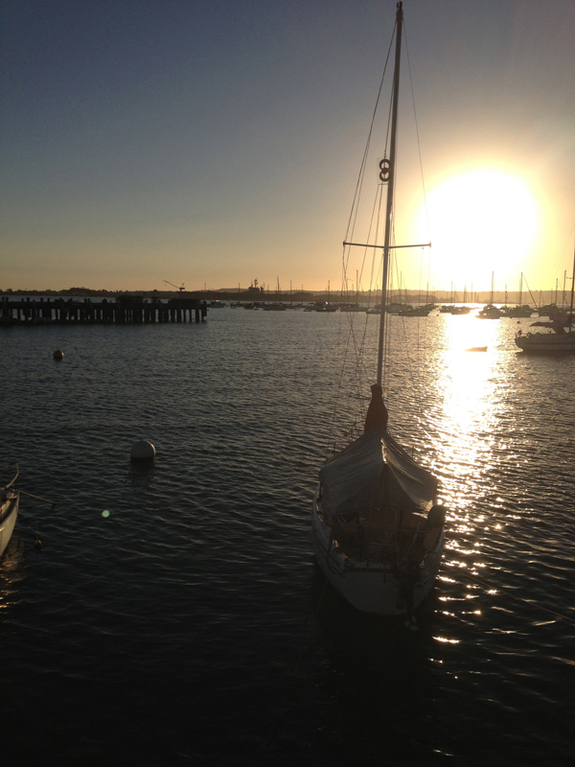 We'd played the Fillmore before, opening for Stars back in 2010. We'd been playing to 150, 200 people at that point, and I was scared so shitless I barely remember it. When we showed up we just looked at each other and said, "Wow. This place is going to be filled with people in 3 hours." But what we were most excited for was to play with the Magik Magik quartet for the first time! We had planned something special for San Francisco, and were going to perform 5 songs with the Magik Magik Quartet, a spinoff of the Magik Magik Orchestra, that arranges and performs achingly beautiful orchestral arrangements upon request for such acts as the Walkmen, Death Cab for Cutie, John Vanderslice, and the Dodos. We had met with Minna, the brains and creative force behind the orchestra, before we left on tour, to play her the songs we wanted to do. While we were on the road, she would send us emails with updates on the arrangements, and recordings of their rehearsals. But sound check the day of the show was going to be our only time to rehearse with them. Luckily, when you're dealing with world class musicians, that's all you really need. It felt like a free concert when we were supposed to be working. Hearing your songs transformed in your absence into beautiful music, it was by far the most moving sound check, well, the only moving sound check we've ever had.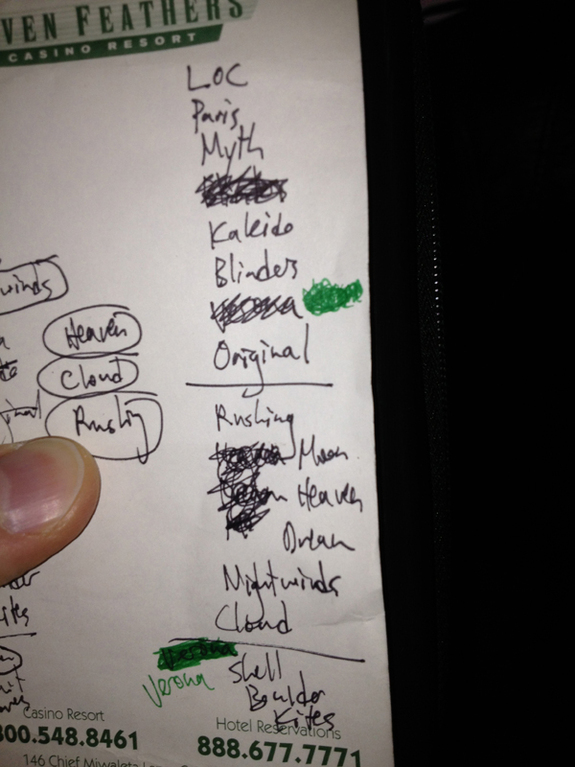 On An On played a particularly powerful set, Midi Matilda amped the crowd up, and it was time to go on. What a sight that was. It was so powerful to be back in San Francisco, to go from a 600 person venue the last time we headlined to 1200, to feel like we were all part of the same machine, to think back on all the shows I had seen at the Fillmore wondering if I would ever get the chance to be up there myself, to remember all the stops along the way to getting there.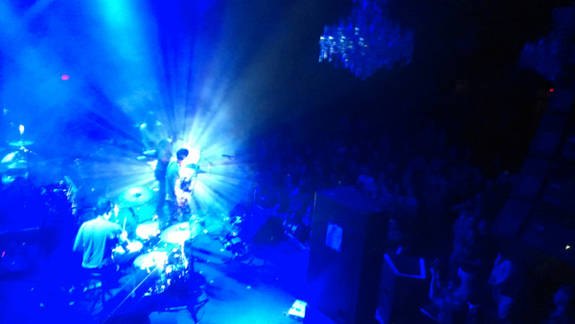 Magik Magik was heart-breakingly beautiful. We were particularly excited to be able to play our new cover of Kate Bush's Cloudbusting, which Nate layered six different cello parts on in the recording. After the five songs we were sad to see them go, and we felt the only way to recover from their absence was to launch into Verona. I like to go into the audience during that song but there just wasn't any room, but nothing was going to keep me from diving into the crowd after Kites. That was a wild ride. Standing backstage waiting for the encore with Nate and Brian, covered in sweat, feeling like we could do the whole thing again. It was great to share that moment with each other.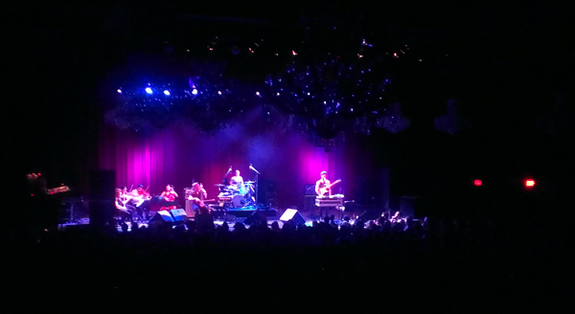 Then it was down to LA for a farewell to On An On, and a wonderful, sold out show at the Echo to wrap things up with style. So. On to the next one. Can't wait to see what happens next.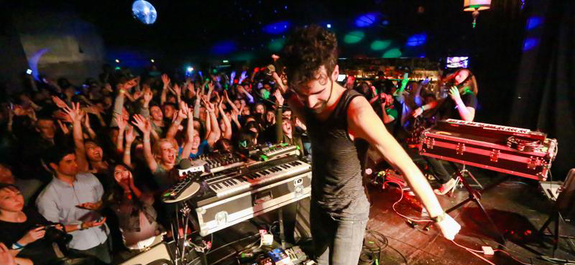 Love, Mike