My SXSW Experience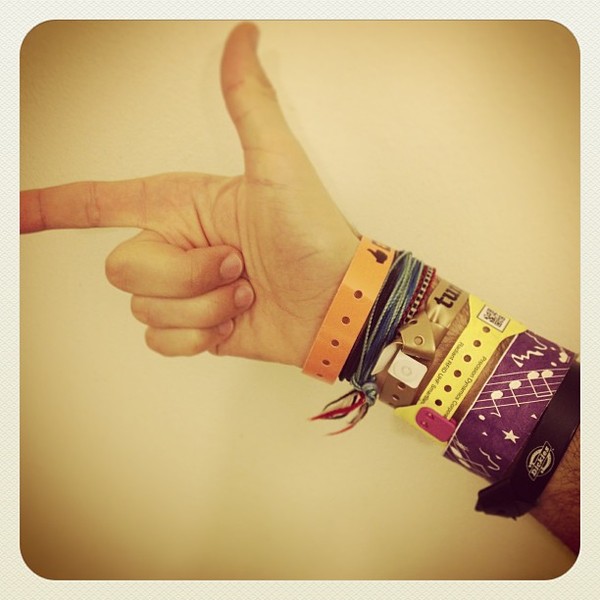 After doing SXSW with a broken ankle in 2011, and playing 3 to 4 shows a day in 2012, I wanted to experience SXSW as a spectator instead of a sweaty and fried participant. Playing shows there is so exhilarating, the crowds bring large festival energy to small rooms, but by the end of that whirlwind three days, with 10 shows behind you, you can get a little warn out. And you realize there's so much music happening around you, but you haven't gotten to see any of it. So I got myself a plane ticket and flew down there with my manager to link up with friends and actually have time to see some bands.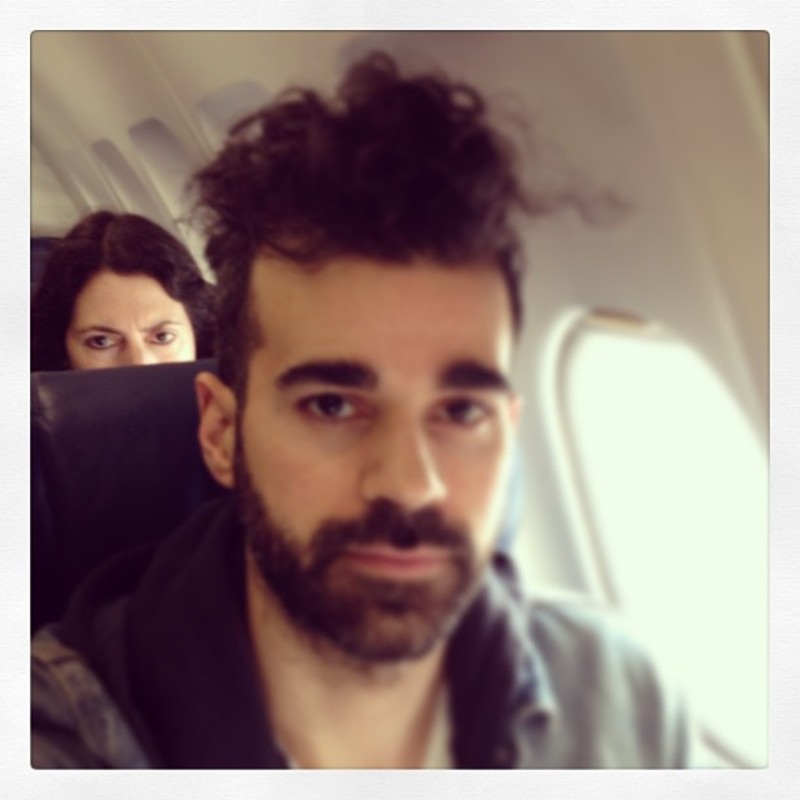 A big highlight was Icona Pop, who I had met in San Francisco at Popscene, but I didn't get a chance to see their show. Their unique and honest energy was the perfect icing to their pop perfection future rulers of the world music cake, and it was great to hang out with them again.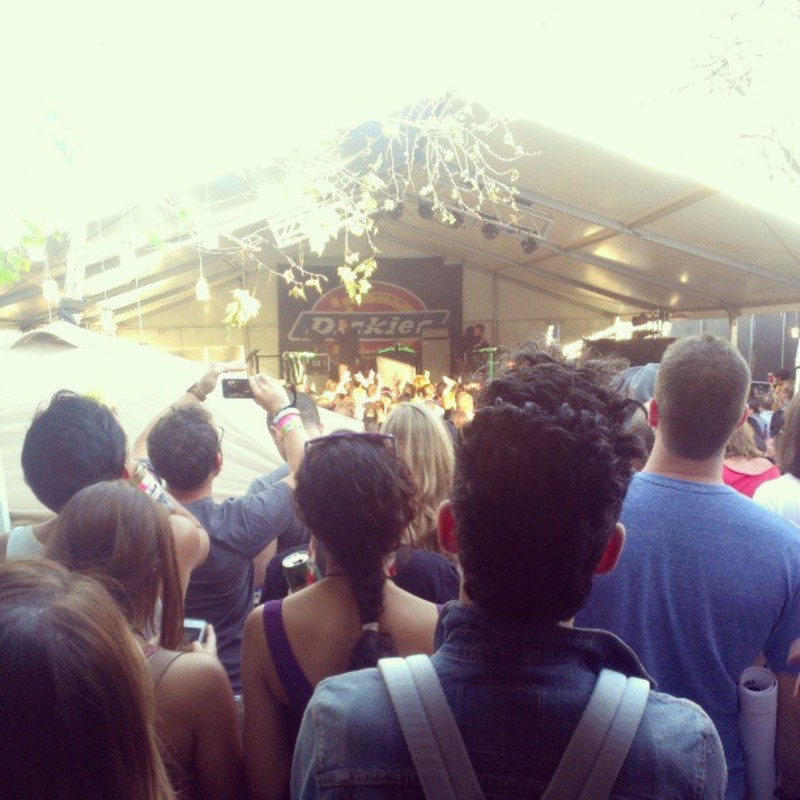 The next day I was getting my 8th taco of the week at my new favorite taco truck in Austin when I heard some familiar dulcet tones coming from across the street. I wandered over and my suspicions were confirmed, and I was able to rock out to Ra Ra Riot's amazing set at Clive Bar. I hung around afterwards to say hi and ended up bumping into them again in front of the Chi'Lantro food truck (which had a longer line than many showcases). They were on the road with Freelance Whales' old tour manager, who we became friends with on our tour with them last fall, and it was great to meet the rest of Ra Ra Riot and contemplate the benefits of adding Kim Chi to everything.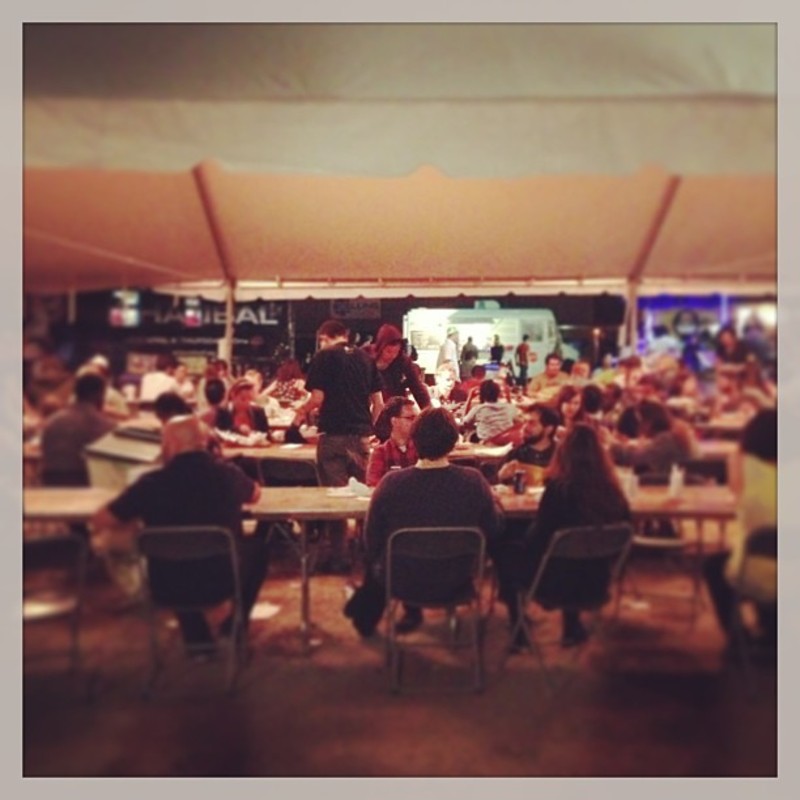 Another great show was Toro y Moi at the Mohawk. We had made friends with the inimitable stage manager Josh when we played there in January. He had taken me aside to tell me that he brought his dancing shoes for Kites, and I said, "Oh cool," like he meant he was looking forward to dancing. But after I made the synth loop at the beginning, as I turned to Brian to start the song, I saw he had actually CHANGED SHOES into literal dancing shoes! So that was cool. He also said he had to grab someone by the throat and remove them from the show without starting a fight, which is pretty badass. So we like this man. The Toro y Moi show was totally sold out, so I walked to the back and found the stage manager, who got me in behind the stage. Said a quick hello to Austra, who had just finished (so mad I missed their set, "Lose It" really took me by storm), and made my way upstairs. I bumped into Chaz on his way to the stage, wished him a good show, and got a spot on the banister in the VIP. Their tones are picture perfect. I'm so impressed with how dialed they have everything on stage. Each guitar tone, every keyboard, the drums, bass, everything.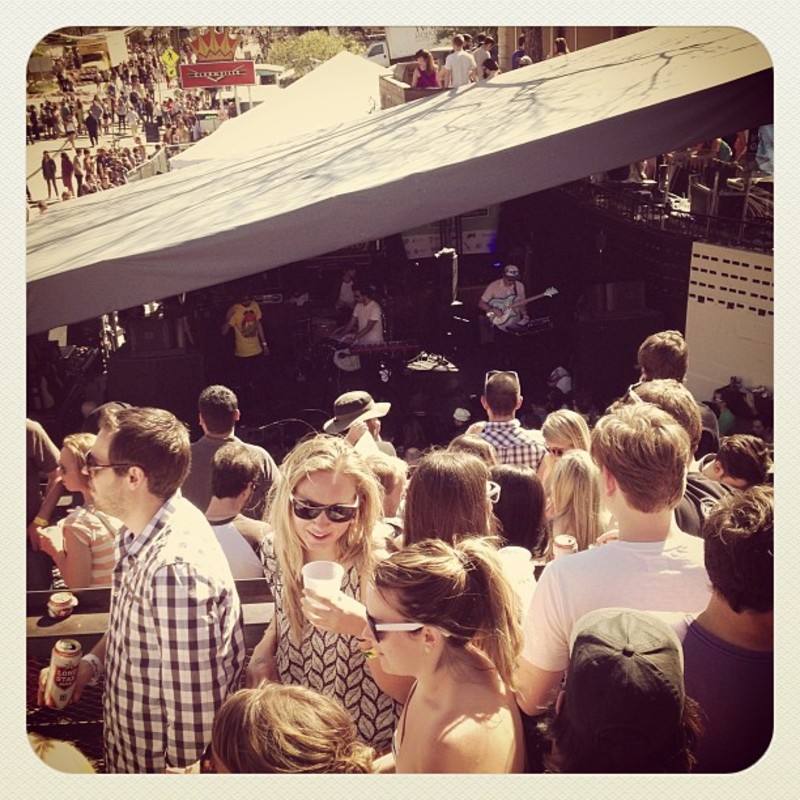 I also got a chance to catch up with Braids, who we'd met a few years ago at this amazing show in Tempe we played on the way home from SXSW with Foster the People, Toro y Moi, and Braids. The bands were all relatively new then, and it's amazing how many of them went on to have an amazing year. Here's to the Windish Agency! Braids were debuting some new material at the M for Montreal Party, and it was awe-inspiringly powerful. I hail them as the electronic art band of the decade. Can't wait til they come to San Francisco.
After the festival was over I went to Barton Springs. I had just seen "Tree of Life" and was excited to see that amazing human-structures-incorporated-into-nature swimming area, but alas, it was closed off. apparently the water is freezing because it gets its temperature from the earth rather than the sun. Ahhh, the earth. Then it was a long plane ride home, which I passed futzing around with some of our new songs, and back to normal life.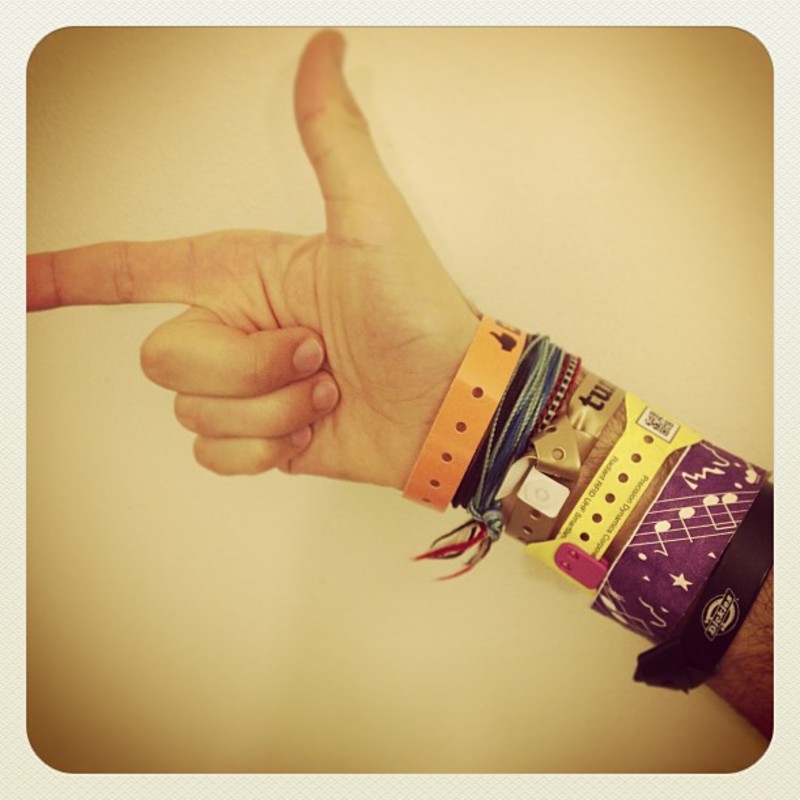 Thanks to everyone who came up and said "hi." while I was in Austin -- I hope to see you all soon!
-Mike