Summer Tour Roundup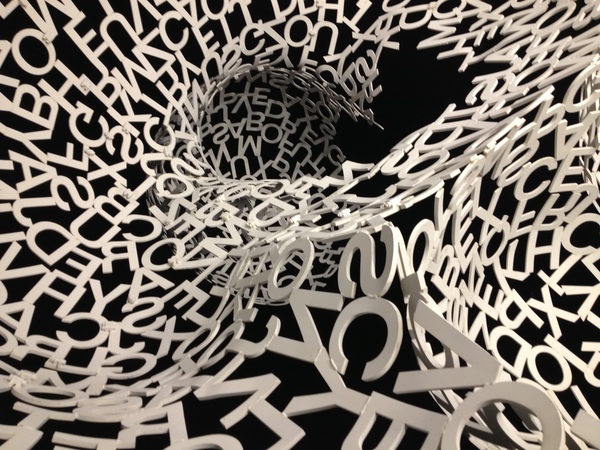 There were a lot of places we missed on our tour last winter, so we tore ourselves away from the studio this month, picked up GRMLN from So Cal, and set out for the East Coast. Luckily, there's an enormous swath of country between here and there, and a little place I like to call Canada, my home away from home. On our way up to the north country, we played Summer Meltdown in Washington state, where there was a distinct free love vibe, as illustrated by this table covered with food.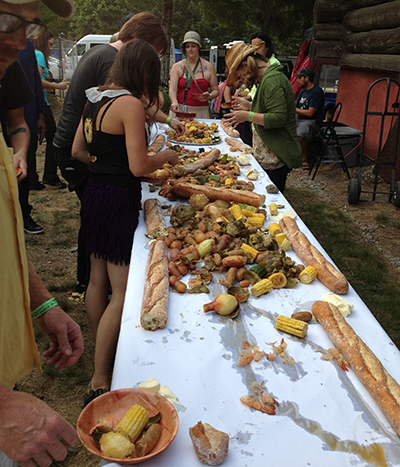 We played our first headlining show in Vancouver to an extremely enthusiastic crowd, and had to talk a drunk guy wandering down the street out of packing the van for us after the show (there's a system). Surprisingly good sushi in Vancouver. The purists were turned away by the brown rice, but they missed out. I just love Canada, man. They yell things at the stage like, "Great job, guys!" "Oh, man, that was a great song!" and one particularly awesome fan from Toronto left us a detailed list of great restaurants in the area. Thank you Canada! And thank you Montreal for letting me speak French at you. In Montreal we linked up with our friend Mikey from M for Montreal, and he took us around town. We went to Godspeed's bar/restaurant/venue, got some Montreal bagels (which are a thing, and should be), heard a really bad Kramer impression from some enthusiastic baristas, and went to a great record shop. Pat from Stars actually rode right by us on his bike randomly, and we flagged him down for a quick chat.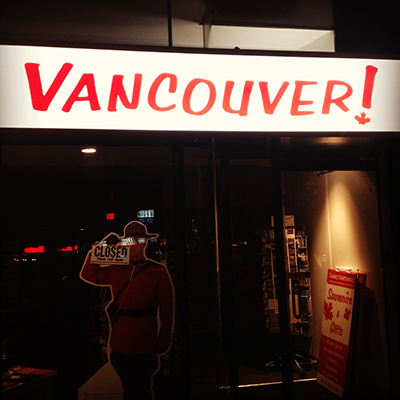 Then, alas, it was time to leave Canada behind, and drive down memory lane through Vermont. I took the wheel, and just relived every memory I could think of from college. After that moving experience, we stopped in Burlington for some hometown organic farmers market grub, and then it was time for New York. The Bowery had sold out earlier that week, and we know what to expect from NY, so we were really excited. Plus I got to see the fam and have some good home cooked Italian food. And it was such a great show! Thank you NY, you brought the energy as always, we fed off of it and gave it right back. Those are the best shows. When the crowd is feeding the band and the band is feeding the crowd. It's hard sometimes to manufacture all the energy in a room on your own. Some people need that. But it's nice when you're making something together, when it's as much an experience for us as it is for the crowd. And the Bowery, as always, such a pro staff, it's always a pleasure. Got my favorite pickles in Brooklyn (three tubs for the road) and it was on to Philly and DC, two more awesome shows. Got to meet Bob Boilen from All Songs Considered, at our show in DC. I mean, if there's anyone to talk about music with, it's him. That was fun, and a real honor that he came out to the show.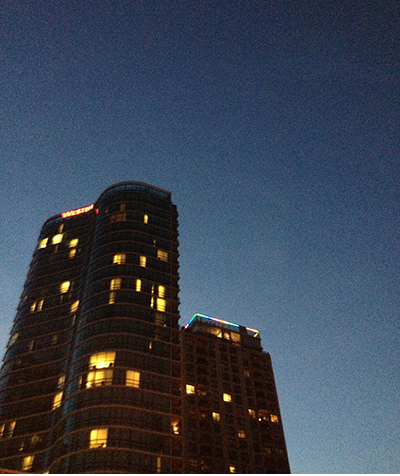 We did some river swimming in Missoula, experienced the temperamental weather out there, sunshine/torrential downpour/sunshine. A big theme of the trip was "save the life of a tollbooth operator." Our sound guy told us about a study linking the tollbooth operator suicide rates with how few words they speak in a day, so we made valiant attempts to engage our tollbooth operators in stimulating two-sided conversations. Not as easy as it sounds, but sometimes you get a real live wire.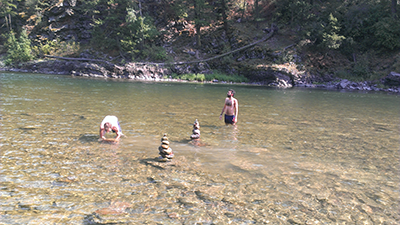 Played a great hometown show in Detroit for Brian, were invited on a tour of the Rock 'N Roll Hall of Fame in Cleveland. I had my doubts about it, but it was amazing! Looking at the guitar that Howlin' Wolf played, or a lyric sheet that Paul McCartney wrote on. It was so powerful! The guys could hardly get me to leave. Chicago was another incredible show, great fans there, and then it was onto Denver to say farewell to GRMLN. Despite the subwoofer at the club sounding like an old muffler, we had a great time, and then we got to rest at home for a day before finishing it off at the Launch Festival in Sacramento.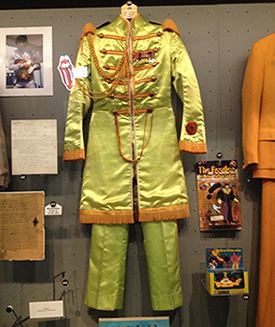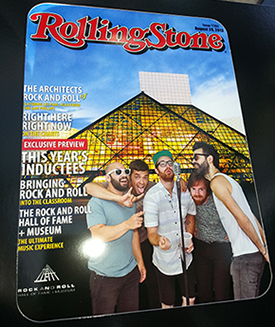 It was great to say hi to all our Sacramento people, and I must have lost about 10 pounds sweating it out in the 102 degree heat. After the show I just stood under the AC vent in the backstage bathrooms while people gave me weird looks. Luckily the event was sponsored by Coconut water so we survived. Spoke Italian to the twins from Blonde Redhead, made some new friends with St. Lucia and Washed Out, and finally got to kick back at home that night. But no rest for the weary, we're diving in hard to finishing the new songs.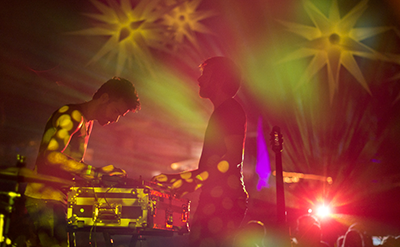 Thanks for coming out to the shows and stepping out of your shells with us. If we missed you this time we'll be out in November!
-Mike