November Tour Journal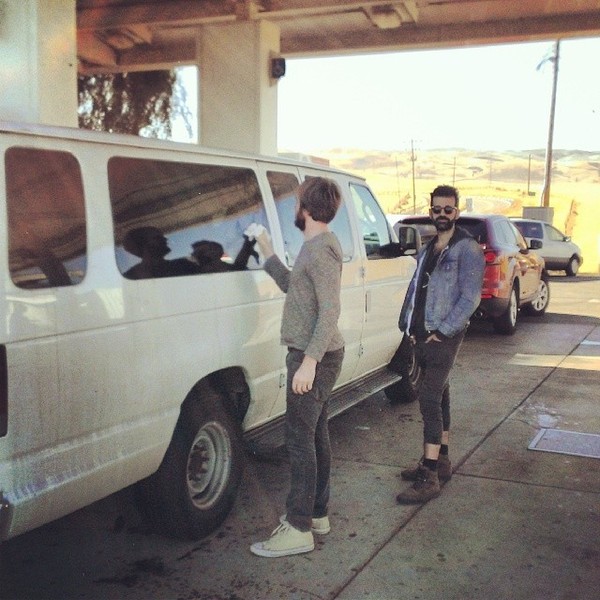 Just got back from another great tour. We got to hit the southern United States — a lot of places we haven't been to in a long time, and a lot of old favorites. Houston brought their unique and raucous energy, doing step dances in the audience. That doesn't usually happen. "Go Mike, go Mike." It's amazing the different ways different cities enjoy music. There were a lot of shows on this one, let me see if I can remember them.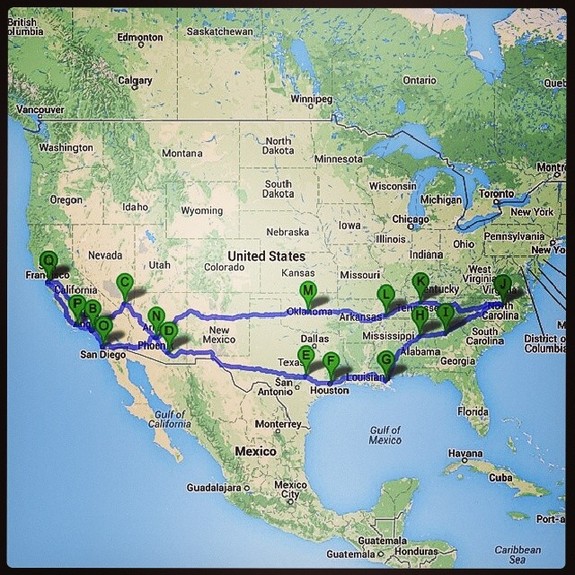 We got a big hunk of sage in Tuscon. Someone left it between our wiper blade and the windshield. We put it on the dash, and a few days later we were driving through some nasty weather and the windshield was fogging up so we turned on the defroster. And suddenly spirits lifted in the van, people felt refreshed, renewed. What's going on, we thought? And then we realized that the defroster had heated the sage and was diffusing it throughout the van. So it was like a little spa on wheels for 5 minutes. Whenever we were feeling depleted, someone would request some more sage. So thank you Tuscon!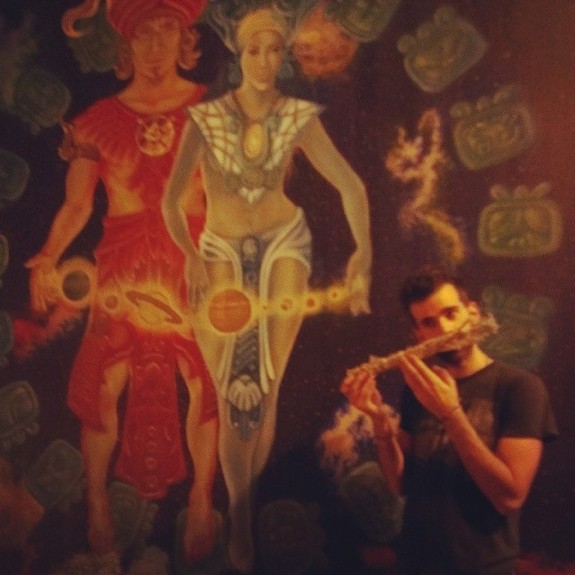 In Nashville, we were in heavy traffic, apparently blocking this intersection, and a guy with his window down started yelling at us to "pull up!" And then he said to himself, "Dayamn!" which made all 5 of the people in the van crack up. When he heard the sweet sound of laughter he forgot he was angry for a second, and looked towards the sound to join in. Then he remembered, and just sort of drove off looking confused. There's a lesson there, humanity.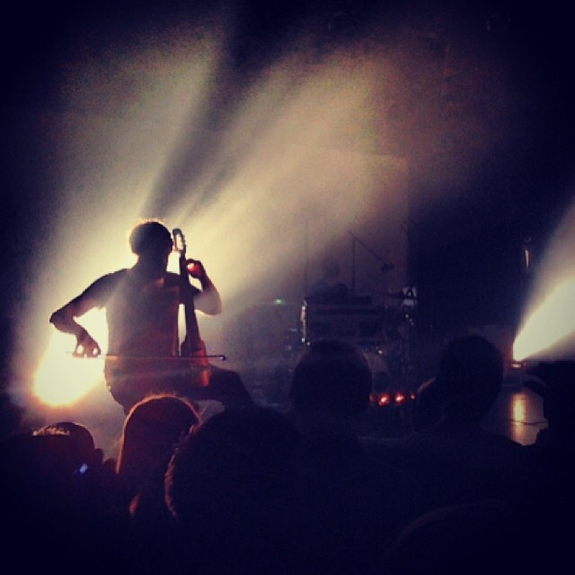 Best meal? I love Italian food. It's my favorite food. And it is NOT easy to find good Italian food in most of this enormous and busted out country of ours. It's not even easy to find it in a city. But when you play the Casbah in San Diego, you're 3 blocks from Little Italy. When I went to the Montreal Little Italy, they wouldn't let me into the restaurant cause I had a tank top on. No collar. We yelled at each other in Italian, and then I left. Good experience. Just not the one I was after. But in San Diego they cast no judgment on vagabond rockers. Nice, simple, delicious, tacky. All the great stuff about Italian American food. Plus there was a blues band with an extremely out of place guitarist ripping jazz figures and playing extremely anachronous and complicated licks. The perfect garnish to a little marinara.
Memphis wasn't bad either. The venue was…modest. The sound system was held together by chewing gum, and there was a pair of women's underwear on the floor that no one, including the staff, felt like touching, so it's probably there still. But what they did boast was a dude who rolled up with his own oil drum BBQ setup and stuffed everybody before the set. Got to talk to a bunch of people who had driven up from towns around Memphis to see the show. Thanks for making the trip, guys.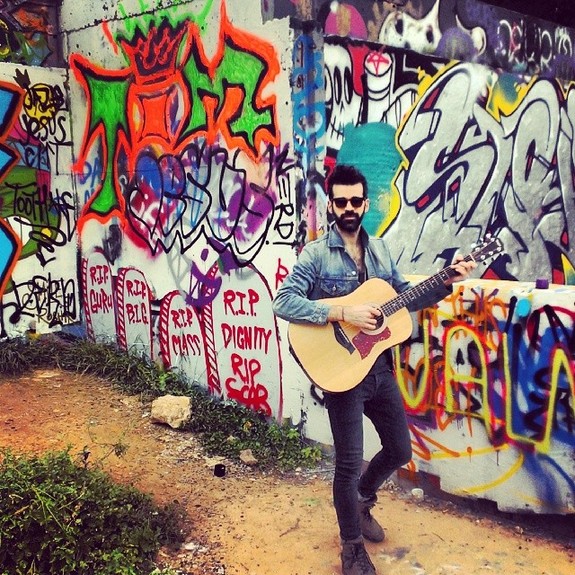 Fun Fun Fun Fest in Austin was great. Thurston Moore played before us. He broke a couple strings and went over his set time, so I couldn't bust out the saxophone for that one. Sorry Austin. But it's cool. Cause one of the strings was on the stage when we were setting up, and I snagged it for my friend who's a huge Sonic Youth fan. Someone had Paris lyrics on a big sign. I read it at a different part of the song and it fucked me up. Ha! Great to see stuff like that.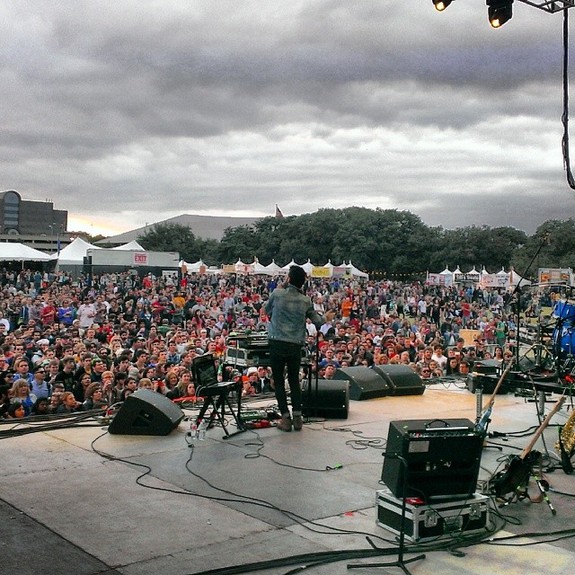 Starting the tour off at the Echoplex was amazing. We'd never headlined a place that big in LA and it was very exciting. There's always nothing like that first show. Even though you're really polished by the end of the tour, and you might put on a more flawless show, the first show is always so wild and exciting. Cause you're not practiced enough, and you don't have everything that could go wrong and how to deal with it in your head, and you're really flying. Great staff, great crowd. That was the first night we met Royal Bangs, too. It's cool to look back on that first meeting of the bands where you're like, "are you guys gonna be dicks? Are you good live?" and then two weeks later you're all friends for life. And the answers were no, and hell yes. So fun to tour with. We were sad to leave them, but happy to be bring Bad Suns around for a few shows at the end. Very talented guys, look forward to seeing what they whip together in the future.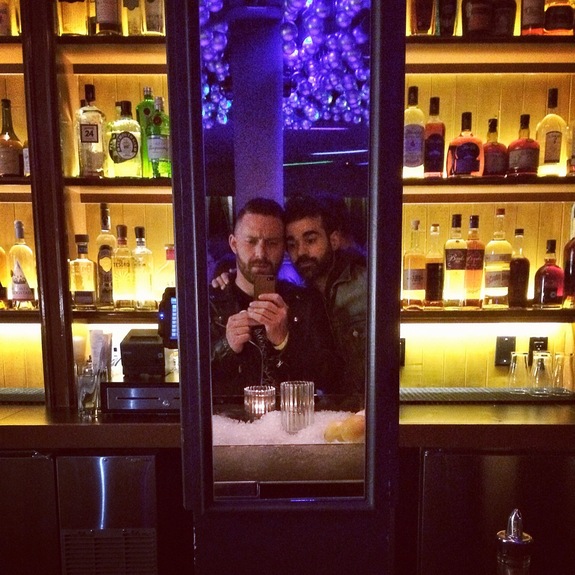 The shows were great. They keep getting better and better. People seem to be catching on that they don't just come to a Geographer show to stand around. They come to get something, to do something, to be a part of something. I felt a lot more energy from the crowds right off the bat. They didn't need as much cajoling. We just had so much fun playing. Even got a few crowd surfs in there. It's great to break down everything and just jump onto 100s of hands. When else is it appropriate for a man to be carried on his back in a crowd? And to think that once those doors close and the lights go out, we're making something. We're going to another dimension where things like that happen, where people yell, and feedback screams and people forget their lives and remember themselves.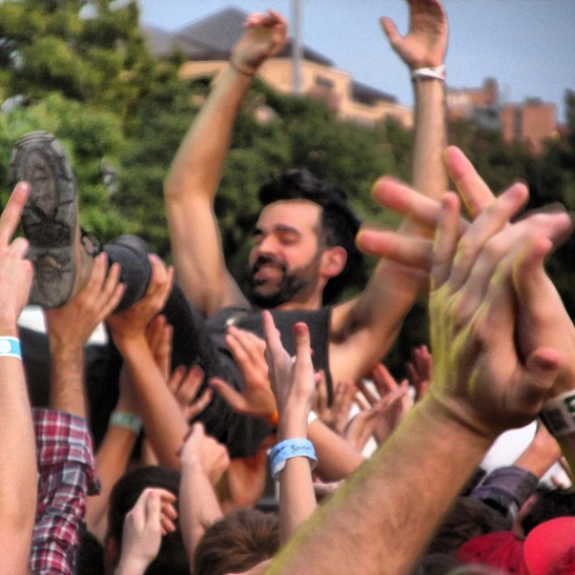 Until next time,
Mike