March Tour Recap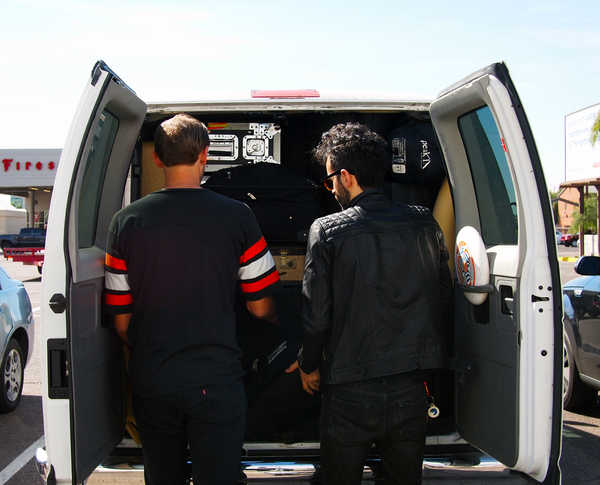 1st leg of the Ghost Modern tour is over. I've never been more excited to get back out on the road. We were pulling into San Francisco after the last day of shows, and we said, "I wish we were playing a show, doesn't feel right to drive so far and then do nothing!" SXSW was extremely exciting and extremely…extreme. I still don't know how we played a single song. Simply plugging in 24 different instruments (yes, 24, that's how you make a Geographer show sound the way it does) and making sure they all work alone usually takes 30 minutes. And then you've got to put each of those separately into each person's monitor so they can hear what they're doing. A lot of the time I was just going off muscle memory, cause those synthesizers do not make sounds unless they're monitored, so it was a pretty fly by the seat of your pants situation. Pile on top of that playing one show with my keyboards and the drum pad underneath a clear plastic pncho, cause we were getting rained on, and setting up in the mud under "tents" that are dripping. It was almost comical -- but only because we pulled it off, thanks to our incredibly talented and dedicated crew. So, we were able to play 6 shows in 4 days, outdoors during a rainstorm. Thank you to everyone who attended and got soaked to listen to us play. That really pumped me up and gave me the push I needed, to see that people were braving the elements to see the band. Thank you guys.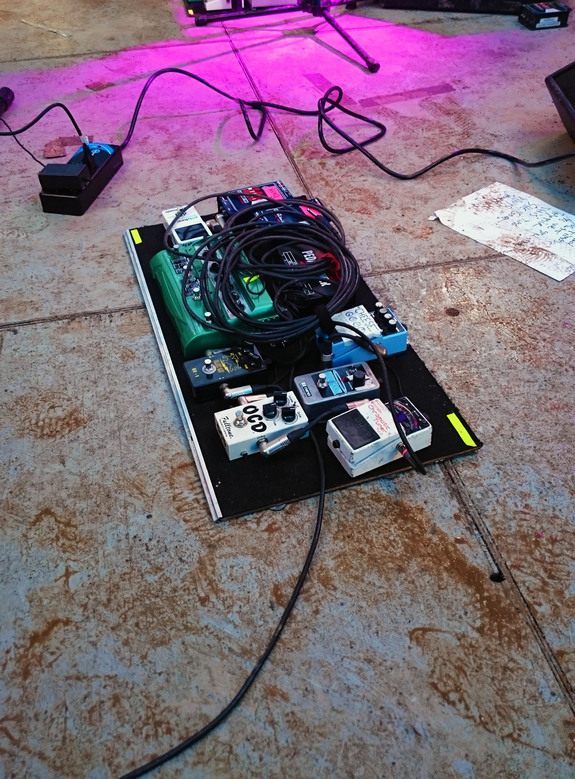 That was also the first tour with the new backing band. After months of auditions, and even more months of grueling, relentless practice, it was such a relief to actually be playing live for real humans and not just the walls of my rehearsal space. The band was electric. Their talent is an inspiration to me, and I feel very cushioned by their combined prowess as musicians up there, the swirling mass of sound that is the Geographer live experience. I'm proud to have them behind me, making everything sound so good. The highlight of each show for me was "Too Much," when Duncan (guitarist/keyboardist/backup vocalist/bassist) and I traded off solos during the ending vamp, and "Keep," which is just such a rolling, churning train of a song, it's a unique moment in the set. I'm really interested to see which songs from Ghost Modern prove to be people's favorites live.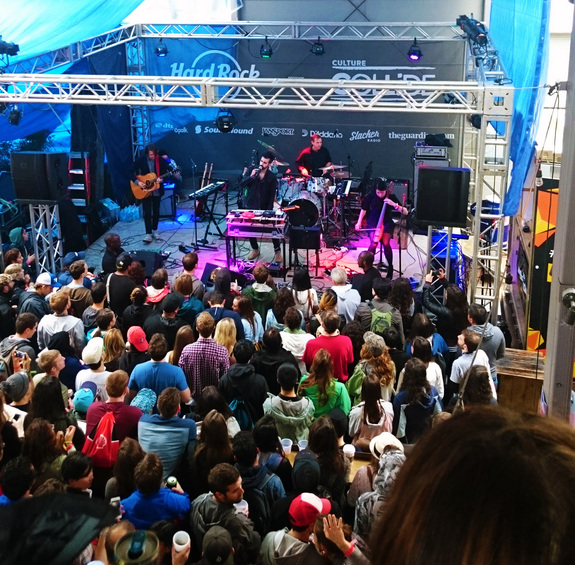 Speaking of which, Ghost Modern was released in the middle of the tour! We had to postpone the release of the vinyl, which was a real bummer. But I just couldn't bare to put out the record as it came back from the plant, after years of tirelessly pouring myself into it, to see it compromised at the very end, the simplest part of the process, the actual physical production. I was surprised, but the label and everybody were 100% behind me. So much credit is due to them for not caring only about making money, and actually wanting to put out the album that made them sign me in the first place, and to do it right. Not every artist is lucky enough to have that kind of support from the business people in their lives.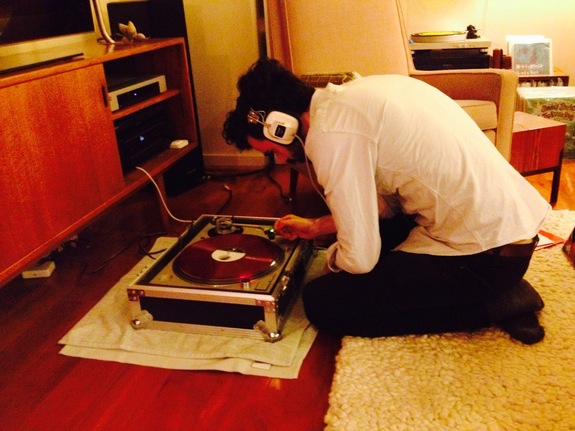 Another treat of the tour was getting to play on a bunch of radio stations, and doing some stripped down arrangements of the songs. It was fun to brainstorm with the band, to see what part could go where, who could do what. And to strip the song of everything but its essentials, it reminded me a lot of the writing process, when it was just me and a piano or an acoustic guitar. Never forget where you came from, Ghost Modern songs.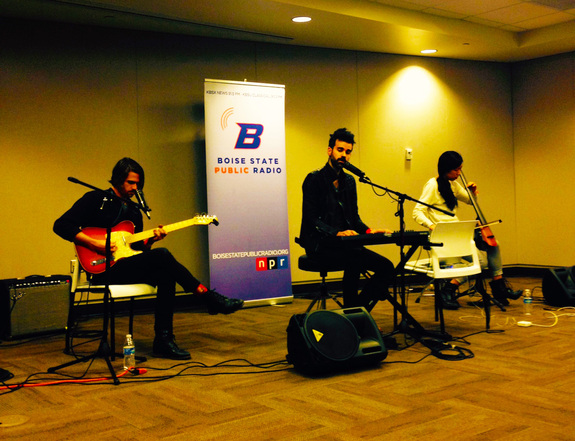 A lot of long drives, and a lot of shows. After we left SXSW we were so relieved, on a lot of levels. Sound checks again, a roof over our heads, Geographer fans. But there's nothing like the excitement of that festival. You really feel in commiseration with all the other bands, like you're all working so hard for your dream, and everybody's there all at once, working their own dream, but somehow it all becomes one big dream for 4 days, and it's a beautiful thing. The first show after leaving Austin was Denver, sold out, and that was very exciting. I got to catch up with some family, and have a square meal.
Seattle was another highlight. The main room sold out so they opened the mezzanine, and we were able to pack some extra people in there. Neumo's is a great venue, and I got to have my favorite homemade Kombucha, on tap at a restaurant around the block. It was funny, I was being followed around by a film crew during SXSW, day and night, they were in the house we were staying in, riding with me to interviews, there when we were setting up at break-neck speed. And it was a little intense, but when we parted ways I kind of felt like, "oh, well, is anything I do important now?" Like if no one's watching, what does it matter. That's definitely a theme of Ghost Modern, it was interesting to experience it in that way. It's strange to measure yourself by how many people are watching you. the worth of your songs, of your vision, of your self. It can be hard to keep your head on straight, but I'm determined to. I'm just chasing the great song. There's got to be another one out there, and I want to write it. And if I get to spread a little joy to some people in the process, that's all the better.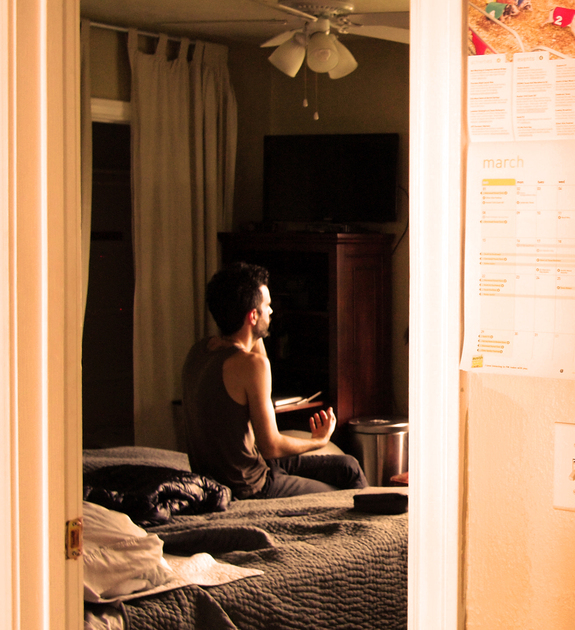 Speaking of the house at SXSW, the first night we were there, we're all tucked into bed, and my sound guy sees a light flashing outside, and then sees someone's face right outside the window, and sees that the bathroom window, which was closed when we all went to bed, is fully open and this dude is shining a light inside. He yelled at him and the guy ran away, but everybody was really freaked out, and we didn't sleep at all that first night, just waiting for this dude to come back and take whatever it was he was after. Not the kind of night you want to have before the first day of the craziest music festival there is. Our landlord figured it was just a drunk dude from the unit next door, who stumbled home drunk, forgot his keys, though our house was his house. I hope he was right! But there were no more shenanigans after that.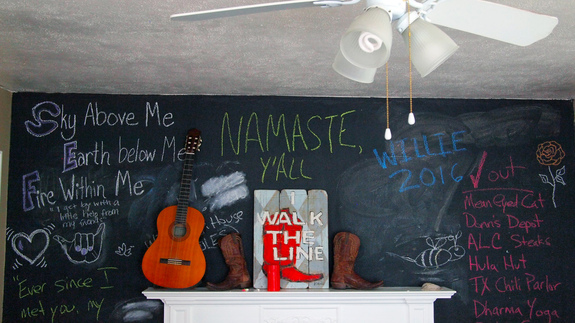 I got sick in Seattle, which is my worst nightmare. I really really don't want to cancel a show, and so far I've been able to sing through every sickness, but the shows are definitely not as good. I can't sing as long, and I can't sing as well, and I feel bad giving people a less than 100% show. I worked my whole life towards this moment, to be able to tour the country, the world, and share my songs with people, and it kills me when I can't do it to the best of my ability. But that's life. Can't let that pressure get to you.
So here I am at home, resting up, writing new songs, teaching the band the rest of the Ghost Modern ones, working on the I'm Ready music video and keeping this machine rolling forward. I'm very anxious to get back out there and hit the rest of the country and do what I most love to do, sing my songs to people. Thanks for being there with me. Can't wait to see you when we hit the road again in May.
-Mike