Ghost Modern Scavenger Hunt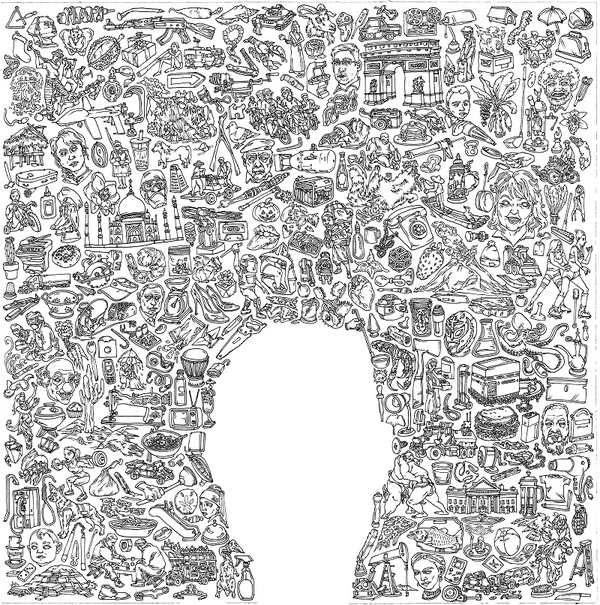 Today we're heading out of SF en route to Portland to kick of the Ghost Modern Tour. To celebrate, I thought it would be fun to play a game over the next month to help make our North American adventure even more fun.
The artwork on Ghost Modern was done by artist Amos Goldbaum and contains hundreds of tiny images that represent the cocophony of people and things that exist in all of our realities (some profound, some seemingly ordinary). I thought it would be a fun challenge to try and capture photographs as many of these things that I can while we drive across the country. Even better would be to get the fans to snap shots of the items featured on the artwork that present themselves in their daily lives.
At the end, I have created a unique and special gift to send to all of the top participants. Seems simple enough, right? Here's how we can play:
GHOST MODERN SCAVENGER HUNT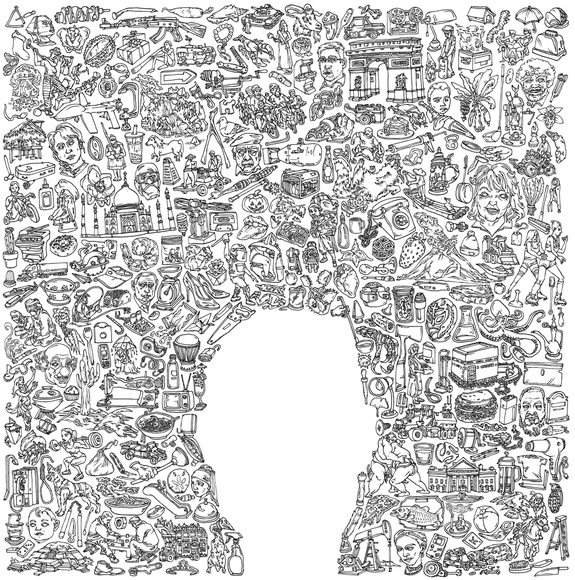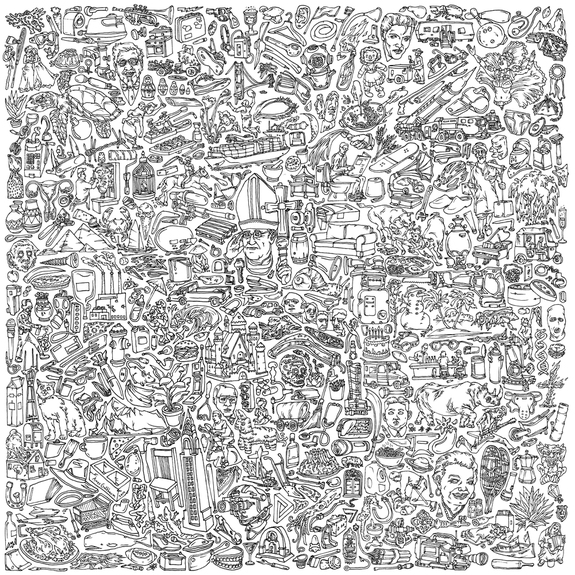 1. Check out the artwork for Ghost Modern and examine all of the items that you may encounter in your world.
2. Take a photo of the item and post to Facebook, Twitter, or Instagram using the hashtag #ghostmodernhunt
3. Tag me @geographermusic in the photo
4. Post as many of the items that you can find. There is not limit to the amount of submissions you can make (the more, the BETTER)
5. Have fun! After the tour, I will calculate all the entires and the best creative and most diligent participants will receive a special gift that I've put together that relates to the album artwork.
Here's an example of the first photo I took for Instagram to give you some inspiration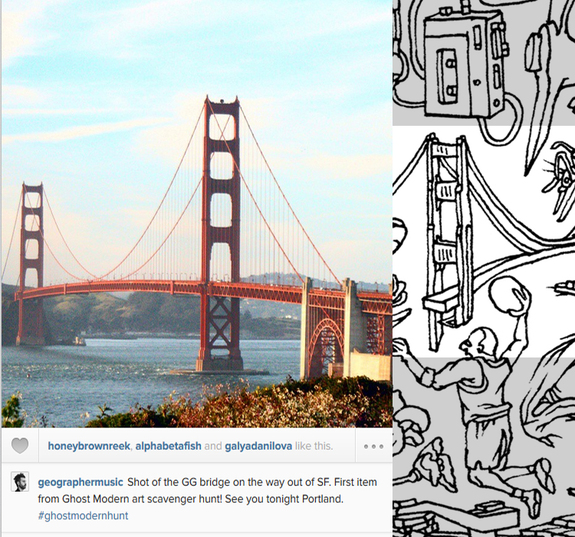 Can't wait to see everyone's submissions. I can only imagine all of the creative and cool things that you guys will find. See you on the road soon!
-Mike