Ghost Modern Tour Playlist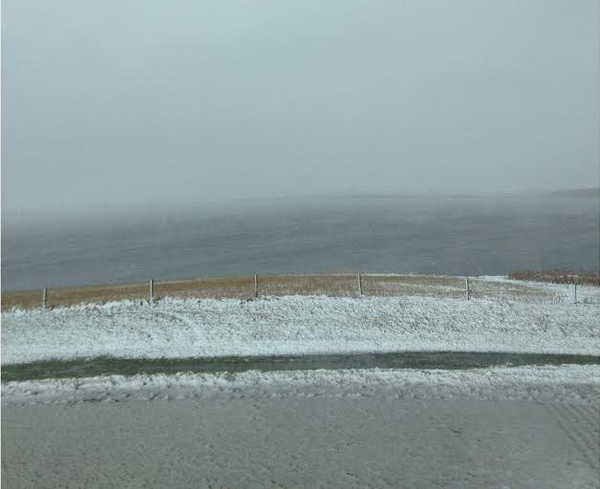 We have to do a lot of things to keep occupied on long drives on tour, sometimes its podcasts, movies on our computers, reading, etc. and obviously we like to share music with each other and talk about it while we're driving. Usually the driver or the person riding shotgun selects the music. Thought I would share a little glimpse into what we've been listening to on the road during the Ghost Modern Tour. Check it out below:
When you wake up real tired, and you gotta drive 6 hours to the next venue, and there's no good coffee for an hour, you gotta pick it UP! So that's what "Mr. Blue Sky" is for. Just let it all hang out. Then you kick into some tasty up jams, don't be afraid to play U2. And EVERYBODY wants to rock out to Jimi Hendrix. Now that everybody's blood is pumping, I can play "The Wild One, Forever," to try to get the band to fall in love with Tom Petty. If that works, I'll play "Atlantic City," the gateway drug to Bruce Springsteen for those not baptized in the church of Bruce. Don't play then "Born to Run!" That's like starting with Mushrooms. Too much. Too soon.
After that, you gotta him 'em with a standard, and lay them flat with Aretha. Then I'll play the Father John Misty song with my favorite lyrics, so we can all marvel at him. Then you have a little fun. Put on "Lightning Crashes" and shock everybody back to middle school. They'll be singing along by verse two. How many people have put the word "placenta" in a top 20 hit!!!? 1. And you can talk about this. It will bring you closer together. After that, you keep it silly with "What a Fool Believes." But lest they think, "oh great, Mike's gonna keep playing weird songs," you NAIL 'em with some modern shit (sort of), and then quickly a string of 80s hits, peppered in with some conversation pieces (Robert Fripp's guitar solo on 'St. Elmo's Fire' and the fact that Prince wrote 'Nothing Compares 2 U' (you might break a heart or two with that news). Then goddammit, you play the Eagles!!! But it's Joe Walsh singing.
From there it's a free for all. Don't forget to sing Karaoke with Harry Nilsson, and impress your friends by telling them that Badfinger wrote that song. If you're still listening, you can enjoy my favorite beat to freestyle to, which gets everybody through those really long drives. And if you listen to that, you are rewarded with Steely Dan. Which yes. We listen to. A lot.
-Mike